ATTENTION: TEXAS REALTORS THIS MIGHT NOT BE WHAT YOU THINK!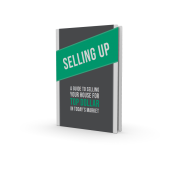 Get a fast, fair offer on your home, no matter what your situation. Complete the information on this page and we'll make you an offer and send your FREE report right away.
AND BEST OF ALL, YOU WILL MAKE A VERY GOOD COMMISSION!
THIS IS NOT A SHORT SALE.
It's different than what you think!
For answers to the most asked questions: 817-886-4295 (recoded message)
Kiwi Investments LLC: Unlocking Possiblities
A Trusted company with BBB Accreditation



Please read the "Disclaimer"in the free report, and make your own conclusions, obtaining your own professional advice, as we are not Attorneys, CPA's, Real Estate Agents or Brokers. We are Real Estate Investors who buy and sell properties. The information contained herein is provided as general information only and has been obtained from sources deemed reliable. However it is provided without any guaranty, warranty or representation, expressed or implied, made by Kiwi Investments LLC, or any related entity, as to the accuracy or completeness of the information.